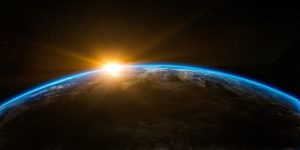 Canada
Q: I remember you once speaking to me of the value of just one word and how far it could take me. Would you say more?
John: When you're really listening and very gentled within, there will always be one word that represents what you are most learning, one word being birthed in you. Then, what is being birthed with that one word is the depth of its meaning. One word slowly turns into a whole universe.
There is a whole gestation period in realizing just one word, in you slowly turning into the meaning of one word...
Read More »