Transcripts From Location: Blog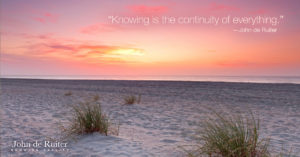 From the September 14, 2014 evening meeting with John de Ruiter in Yehiam, Israel..
Read More »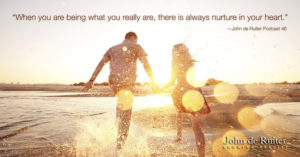 Relationship
Q: Can you tell me something about boundaries? Boundaries of my body, my energy? Yesterday you were giving the metaphor of learning how to swim and you said to learn how to swim you have to get in the water and then you have to enjoy being in the water. Somehow I experience – and continuing the metaphor – when I'm in the water, I become afraid. So then I get out of the water and I again want to be in the water. So how to break through this?..
Read More »